IT Service Management (ITIL)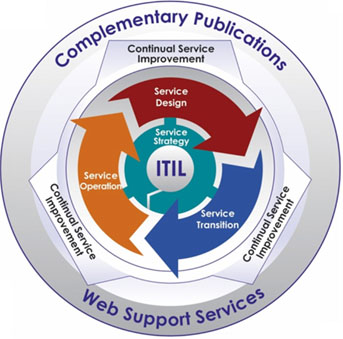 IT Service Manamgement is the discipline used to manage information systems and continually improve the services according to customers' perception.
ITIL (Information Technologies Infrastructure Library) is the most accepted IT Service Management approach throughout the world. Also the most accepted IT Service management standards are gathered under the same frame, ISO/IEC 20000.
Arkas Service Management team serves their ITIL and ISO/IEC 20000 knowledge to Arkas and other companies to develop IT services.
The services that served by Service Management team can be collected under 4 topics:
Process designing consultancy

Adjustment and apply of the IT processes established according to global practices, suitable for corporate culture and designed to meet the ITIL V3 Service Management discipline.

ITIL CCTA Assessment
ISO/IEC 20000 Assessment
ITIL V3 Foundation and Management Awareness Trainings
References:
ITIL Trainings (V3 Foundation and Management Awareness)
Ülker
Şekerbank
Teb
Koç Sistem
THY
BT Bilgi
TFKB
Bilgi Üniversitesi
Tofaş
Destek Bilgisayar
Marport
Güneş Sigorta
Maliye Bakanlığı Gelirler İdaresi
Güneş Sigorta – Department of Information Processing Management
Tofaş – Information and Communication Technologies Department
Türk Hava Yolları
ISO/IEC 20000 and ITIL CCTA Assessment Consultancy
TEB – Türkiye Ekonomi Bankası
Sabancı Üniversitesi
Data Market
Tofaş